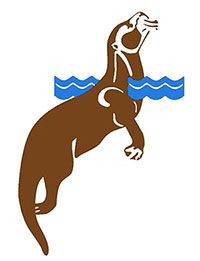 OTTER CREEK STAY & PLAY PACKAGES
Stay in Charming Columbus, Indiana and Experience Otter Creek Golf Course, One of Indiana's Best
John "Spider" Miller, captain of the 2015 Walker Cup team, says "the Donald Ross Course at French Lick and Otter Creek are my two favorite courses in Indiana."
Otter Creek Golf Course is a 27 hole premier public golf course always in tournament condition, continually intrigues even the most accomplished players. Located in the countryside of Columbus, Indiana, Otter Creek Golf Course offers golfers of all levels a challenging, beautiful and fun place to play golf. Renowned golf course architect Robert Trent Jones Sr. created the original 18 holes of this championship course, now the North and West courses. His design harmonizes the gently rolling hills of southern Indiana by utilizing the existing contours of the land to ensure that each shot is as natural as it could possibly be. Robert's son, Rees Jones designed an additional 9 holes, the East course, that complement the original course. The result is a "links" style course that is as challenging as the original design. 
Otter Creek also has an amazing restaurant in the historic clubhouse. It's a great place to grab a bite & a beer after your round, or to bring your family and friends for a great meal and to enjoy the beautiful views of the course. 
Columbus, Indiana, the home of Otter Creek Golf Course, is a great place for a golf get away. Columbus is a unique small city and has been described in Conde Nast Traveler as "one of the world's best cities for architecture lovers." Amidst the world-class architecture in the heart of downtown Columbus there are restaurants and bars, shops and boutiques, art galleries and exhibits, and parks and playgrounds. Columbus blends world-class architecture, art, small town charm, and fun. Read more about all Columbus, Indiana has to offer https://columbus.in.us/
Book your stay today! 
---
Take Advantage Of Otter Creek Stay & Play Packages
Our Stay & Play packages shown below all include special rates and are designed specifically for the golfer. Each option has its own unique offerings. Choose any one of them and enjoy your stay in Columbus and golfing at Otter Creek!
All prices include Golf, Cart, Driving Range & Lodging.
Call 812 579 5227 or e-mail thegolfshop@ottercreekgolf.com to plan your stay.
SINGLE Rates, Weekdays
$240 – 2 Days / 1 Night / Single
$417 – 3 Days / 2 Nights / Single
SINGLE Rates, Weekends
$254 – 2 Days / 1 Night / Single
$436 – 3 Days / 2 Nights / Single
DOUBLE Rates, Weekdays
$178- 2 Days / 1 Night / Single
$292 – 3 Days / 2 Nights / Single
DOUBLE Rates, Weekends
$293- 2 Days / 1 Night / Single
$312- 3 Days / 2 Nights / Single
---
---
ITINERARY IDEAS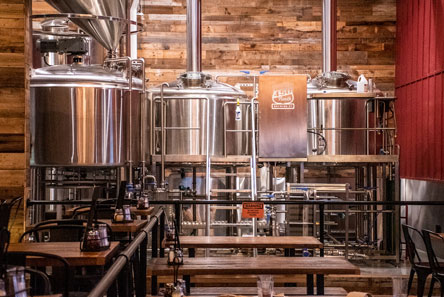 LET'S HIT THE BREWPUBS
Columbus is a small city of 47,000, yet it has three microbreweries and several brewpubs – check out the brewpubs itinerary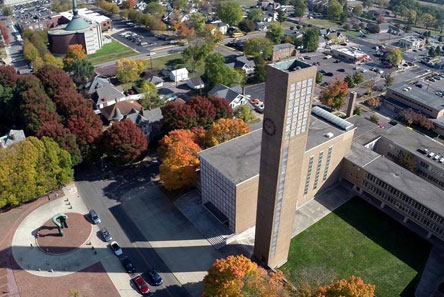 GOLF AND . . . ARCHITECTURE
A combination that's truly unique – Columbus has a remarkable, and world-famous, collection of architecture…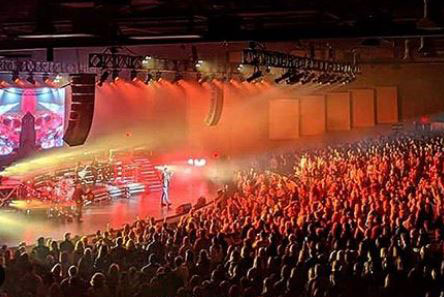 THE BROWN COUNTY EXPERIENCE
Only fifteen miles from Columbus, Brown County has a new music center that draws in many artists you've known…
---
THERE'S MORE FUN TO BE FOUND IN THE COLUMBUS AREA
---

ARCHITECTURE TOURS
Columbus has been called one of the best cities in the world for architecture lovers, you can even tour a modernist masterpiece by Eero Saarinen, Alexander Girard, and Dan Kiley.
Find out about tour options.
---
SUGGESTED GUIDES
COLUMBUS SHOPPING
Make a day of it, shopping for the finest designer labels and leading brands at savings of 25% to 65% every day at 85 outlet shops.
Find out about Columbus shopping.
---
SUGGESTED GUIDES/PAGES
---
DINING GUIDES/PAGES
BROWN COUNTY MUSIC CENTER
Take in a show at the 2000-seat venue. Located less than a mile from the largest state park in Indiana and the shops of Nashville, this venue hosts big names in rock, blues,, country, pop, jazz, oldies, throwback artists, and more.
Find out more about the Music Center.
---