Welcome to Otter Creek Golf Course!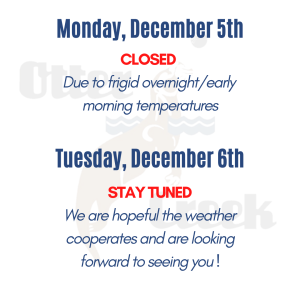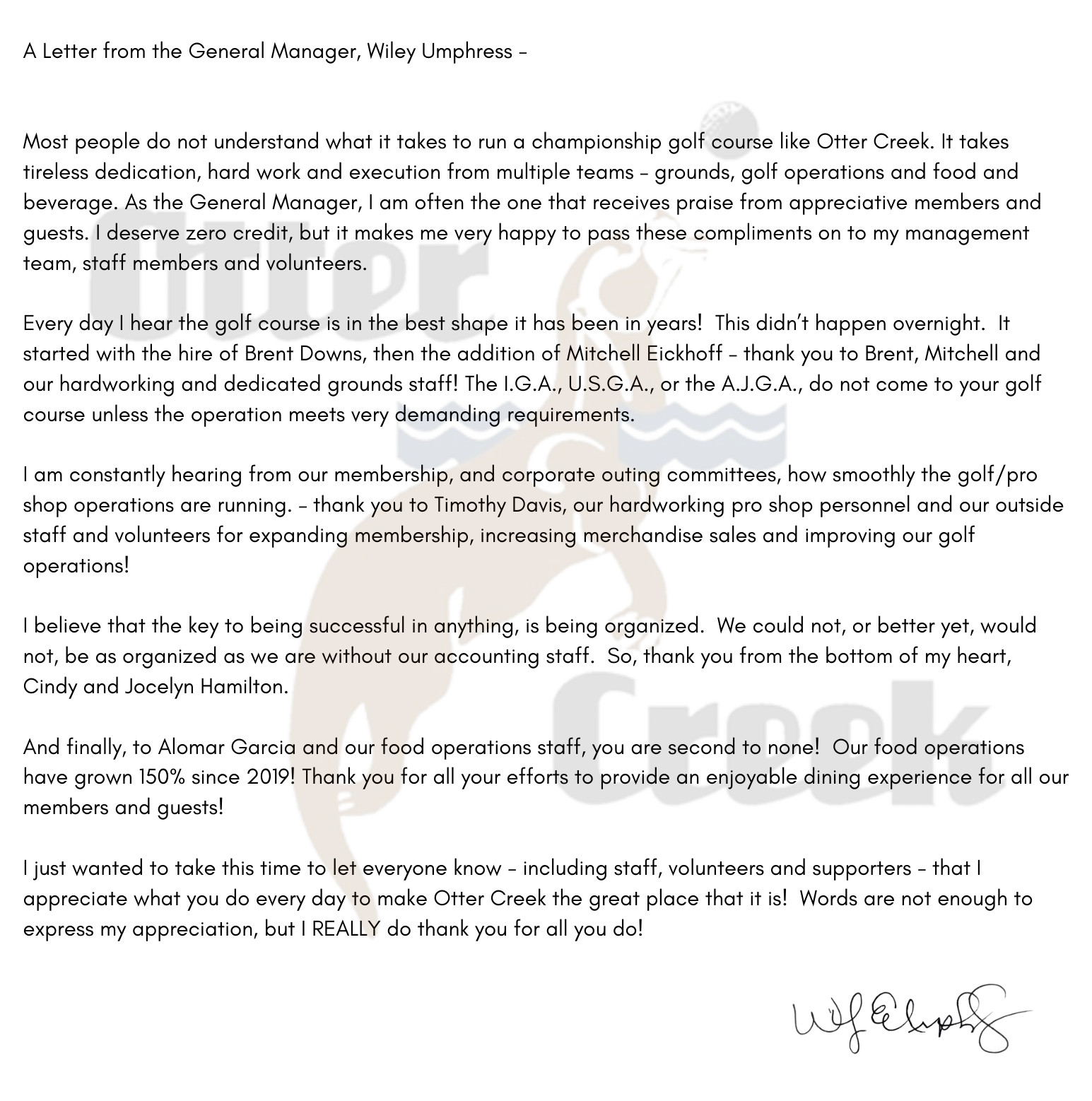 Operating Hours:
Operating hours will be based on course conditions, which will be evaluated and determined each morning. Please call the Pro Shop, at 812-579-5227, before you make the drive out. You can also follow our social media sites for most recent course updates.
Facebook – Otter Creek Golf Course & Restaurant
Twitter – Otter Creek Golf (@OtterCreekGC)
Instagram – Otter Creek Golf Course (@gcottercreek)
Our In Season Rates are now in effect. Book your tee times through the Pro Shop at 812 579 5227 or online
here
. 
With the course being open on a regular basis, the Restaurant will now be back to open during course hours; for dine in or take out as well as grab and go option for golfers. Opening hours may vary, correlating directly with each day's starting tee time. If the course is not open, please call ahead before coming to the Restaurant, as hours may change. 812 579 9150. 
Otter Creek is proud to be a member of the Robert Trent Jones Society.
Along with our 27 holes here, Otter Creek also has one of the best, largest practice facilities around. With a great driving range and chipping and putting greens, it's a great place to come and work on your long and short games. 
We have great golf gear, apparel and merchandise in the Golf Shop. There's always some sort of sale going on and if lock in a 2022 Membership today you start getting all the great benefits now including "Mill River" pricing (25% over cost) on ALL Pro Shop purchases. Come on in and check it all out.
To have the latest news & updates delivered straight to your inbox, sign up for our e-club newsletter here.
"This classic Robert Trent Jones track is a must do. There are few like this out there." – Chuck W.
Wonderful place would definitely recommend. I'm about 4 hours or so away it's well worth the trip! – Ryan R.
"What an amazing piece of property and the course, for being early April, was in incredible shape. To top it off, the hospitality shown by Wiley and his crew was top notch. If you are within a couple hours of here do yourself a favor and make the trip!" – Justin E.