Otter Creek 2022 Memberships Are Available Now!
Check out our Member Plans! Lock in your 2022 membership today and start receiving all of your member benefits immediately, including "Mill River" pricing (25% over cost) on all Pro Shop purchases including special orders, 15% discount on food & beverages in the Otter Creek Restaurant, and more.
You don't have to be a member to play Otter Creek, but with a membership you save money every time you play.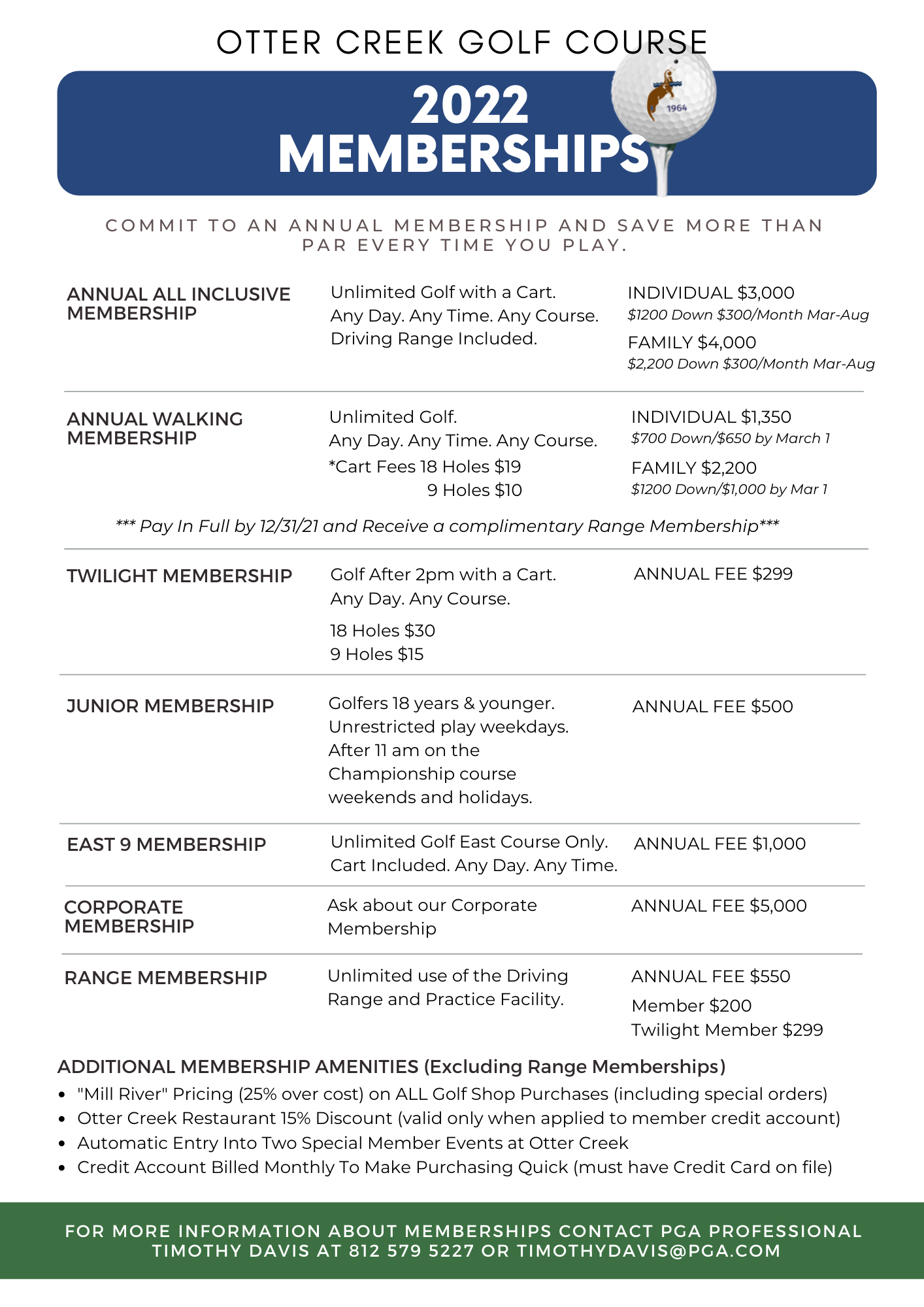 Please contact Otter Creek's PGA Head Pro Timothy Davis for information about all Memberships at 812 579 5227 or TimothyDavis@PGA.com
Download a printable 2022 Membership Flyer here
Download a 2022 Membership Application here